The Dubious Dolphin Dilemma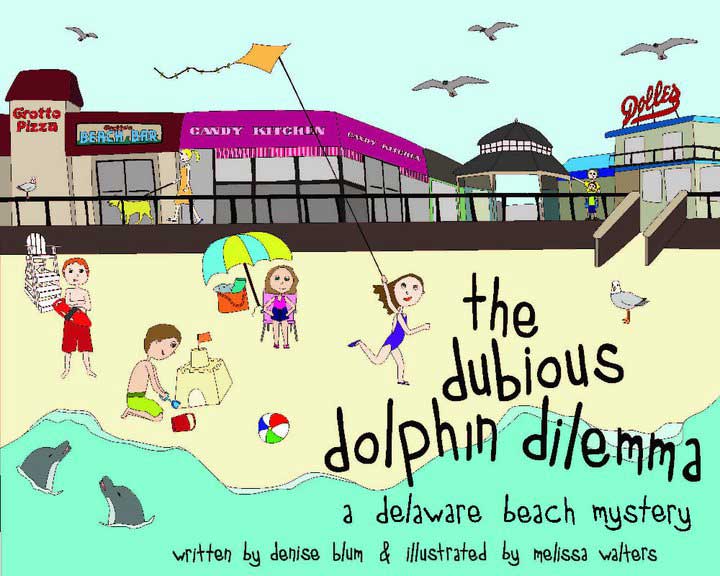 Check out The Dubious Dolphin Dilemma, a unique children's book written exclusively about the Delaware Beaches!
The Dubious Dolphin Dilemma is about a young boy who loses his toy dolphin in one of Delaware's beach towns. He turns into a detective and tries to solve the mystery of where he dropped his dolphin. His quest takes him to many of the Delaware Beaches' most popular destinations like Cape Henlopen State Park, the boardwalk in Rehoboth, the Indian River Life-Saving Station, the Bethany Beach Totem Pole, the Fenwick Island Lighthouse and many others!
Colorful and fun illustrations light up the pages while the rhyming text captivates readers young and old.
Get your copy before they sell out!