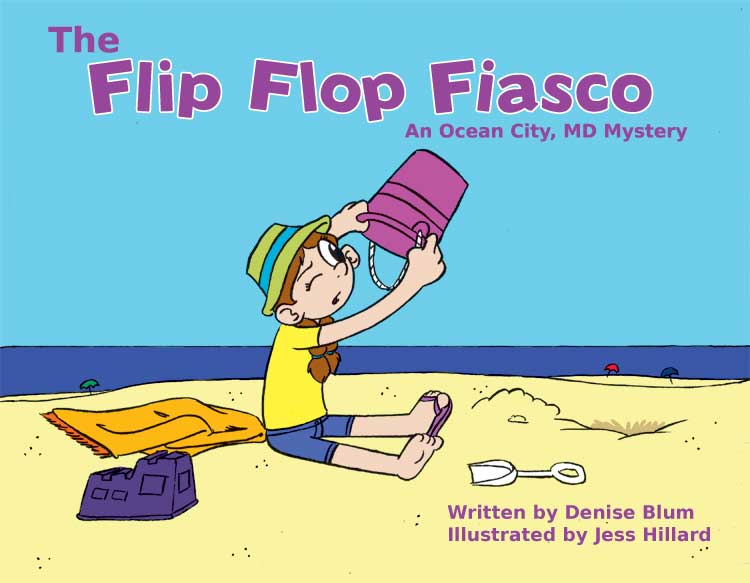 There are so many great things about Ocean City's beaches… fresh air, warm sand, rolling waves, friendly faces.  The list could go on and on.  But, let's face it.  Seagulls would not make the list.
Seagulls are a nuisance… hovering overhead, squawking loudly, stealing food.  Personally, I could do without them.  And so could Jill… the character in a new children's book written exclusively about Ocean City.
In The Flip Flop Fiasco, Jill is enjoying a fun day at the beach when a seagull swoops down and steals her flip flop!  The gull flies away before Jill can catch him.  A mystery unfolds as Jill searches for her flip flop throughout Ocean City.  Readers are encouraged to help crack the case by watching the pages for a hidden clue.
Colorful illustrations light up the pages while the fun, rhyming story entertains readers young and old.
Will Jill ever get her flip flop back?  Pick up a copy of The Flip Flop Fiasco to find out!
Written by Maryland resident Denise Blum, The Flip Flop Fiasco can be purchased at the following locations: