Treasure Galore In Baltimore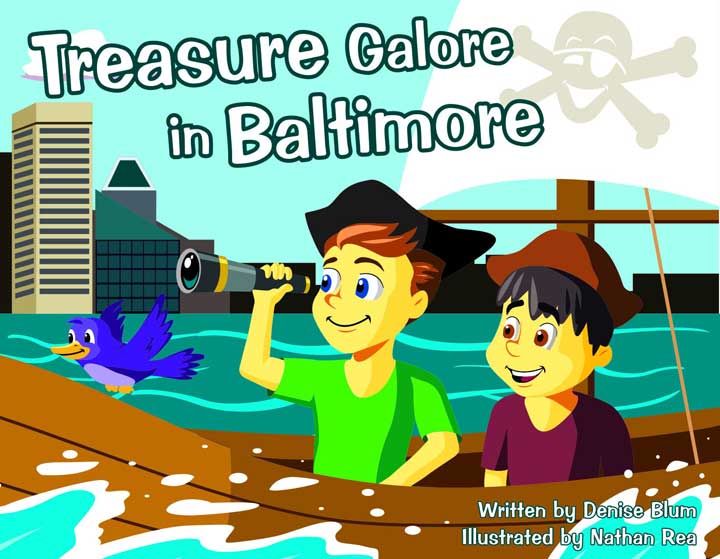 Mainstay Publishing proudly announces the release of its newest children's book, Treasure Galore in Baltimore, a children's mystery written exclusively about the Baltimore area.
Written by Maryland resident, Denise Blum, Treasure Galore in Baltimore is the story of a young pirate named Dee who receives a locked treasure chest as a birthday gift.  In order to open the chest, Dee must find the missing key.  To complicate matters even more, there is another group of pirates who is also looking for the key!  Who will find it first?
The search for the missing key takes the pirates all around the Baltimore area… Inner Harbor, Canton, White Marsh, Fells Point, Columbia, Locust Point.  Several of the area's most popular destinations are prominently featured, including Fort McHenry, Urban Pirates, Celie's Inn, Dangerous Pies, The Spirit of Baltimore and many more!
Colorful and fun illustrations light up the pages while the rhyming text entertains readers young and old.  Get your copy before they sell out!